Whether you are buying or selling a home, it is important to have a trusted advisor and advocate on your team – an agent who knows the market, understands your position and advocates on your behalf. At Paramount Realty, we are determined to offer home buyers and sellers the integrity, advocacy and independence that can only come from a local brokerage with no affiliation to national real estate franchises. When you engage Paramount Realty, we're committed to the highest level of transparency and professionalism throughout every deal. Here are 5 things we promise our clients that set us apart:
How We Communicate
It's simple – wondering "what's going on" is stressful. We understand how important it is to share information about every step of the process with our clients. From the time we meet for the first time, we'll explain the process, the potential roadblocks, and scenarios that may occur and make sure you always know what we are doing to make your deal happen.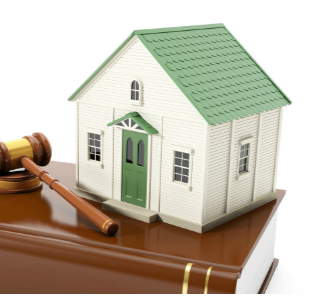 How We're Pro-active
In addition to keeping you well informed about what we are doing, we will be pro-active about doing everything we can to help you buy or sell a home. Whether it's calling potential buyers and sellers, communicating with existing customers, or coming up with creative solutions to problems, you can trust we will constantly be chasing new leads and addressing your issues.
How We Listen Carefully
Be wary of an agent who talks too much. It is critical that you are able to communicate effectively with your agent whether they are helping you buy or sell a home. If you can't get a word in, then you've got a problem. At Paramount Realty, we understand how important it is to ask our clients questions AND listen carefully to their answers. Every client is unique and every deal is different.
How We Work Tirelessly on Your Behalf
We promise you will never doubt how hard we are working on your behalf. We will pursue every lead and hustle aggressively to market your property or negotiate the best deal. We don't just "put in the time",  we work smart, put in the "right amount" of time, and do whatever is necessary to close the deal.
We Know Southeastern Wisconsin
Paramount Realty is a full-service residential real estate sales company that serves Southeastern Wisconsin. We're a local brokerage with no affiliation to national real estate franchises. We understand that anyone can look at houses online. We bring value to our clients by being passionate and knowledgeable about Milwaukee and the surrounding communities. Whether it's the rich history of the area or the details of every property that has sold recently, when you work with us you will have a true "neighborhood expert" on your team.
Contact Dan Konicek to talk about how Paramount Realty can help you determine the value of your home and get you the best offer possible, or download our sellers guide here.
From downtown to Bay View to the east side in Milwaukee, from Wauwatosa and Elm Grove to the west,Franklin and Racine to the south, and Shorewood and Mequon to the north, Paramount Realty knows the greater Milwaukee region and understands the unique characteristics of each community. We have helped buyers and sellers throughout Milwaukee county including Whitefish Bay, Greendale, and the small village of River Hills.