If you are planning to sell home in the near future, there are many things you can do to maximize the sale price before you put it on the market. It is important to research and understand the type of buyer your property will draw, since it will determine what kind of preparations, repairs, and staging you choose to perform on the property prior to listing it. When considering type, condition, size, and location, having a buyer profile will guide you on how to maximize the return on your investment given your current situation, timeframes, and goals. Property type, neighborhood, and condition all are factors in determining which repairs will go the furthest towards increasing your overall net proceeds at the close of the sale.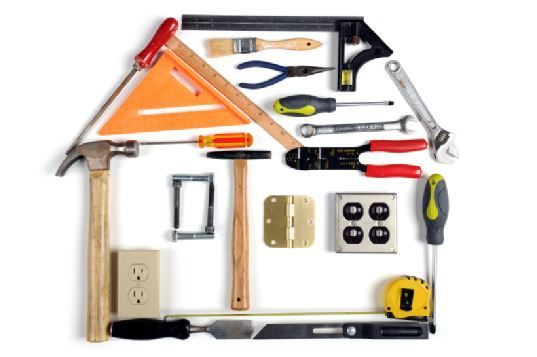 If your home is in near excellent condition, focusing on cleanliness, odors, and lighting are inexpensive ways to ensure that a potential buyer leaves your property with the right impression. If your property is in fair or poor condition, determining your budget for repairs is the first step towards choosing which areas of the home are going to bring the most return for your investment. Your own budget, goals, and timeframes will influence how much time you spend preparing the home for a buyer's showing.
It is never too early in the process to invite an experienced professional to look at your home and help you determine the list of improvements that will best help you sell it. Paramount Realty is happy to provide this consultation free of charge. From design changes, remodeling, landscaping, lighting, and painting to basic maintenance and cleaning, many things can help bolster the sale of a home. Even small suggested improvements, such as paint colors or furniture placement, can go a long way toward improving the look and feel of your home.
As you are getting ready to sell, there are two categories of improvements you need to consider. The first are maintenance issues that a home inspector will find and report to an interested buyer. You will need to how these will affect an offer you receive and which make sense to deal with before listing your home if possible. The second category includes improvements that are meant to attract and persuade potential buyers. These should be simple and relatively inexpensive that you can typically do yourself or without costing too much that can speed the sale of your home and help ensure a fair selling price.
With housing prices increasing, now is the time invest in your home to capitalize on its value. Call Dan Konicek at Paramount Realty for a free consultation to maximize the value of your home.
From downtown to Bay View to the east side in Milwaukee, from Wauwatosa and Elm Grove to the west,Franklinand Racine to the south, and Shorewood and Mequon to the north, Paramount Realty knows the greater Milwaukee region and understands the unique characteristics of each community. We have helped buyers and sellers throughout Milwaukee county including Whitefish Bay, Greendale, and the small village ofRiver Hills.