At Paramount Realty, we understand that every home seller is unique – some sellers may not require professional assistance and our full service offering is not a good fit for everybody. As part of our commitment to operate with more flexibility than most agencies and not to force services on our clients that cost them money they don't need to spend, we offer fixed fee services to home sellers depending on their needs. This may be as simple as listing the property on MLS or it may be a custom combination of services that complement the responsibilities you are comfortable handling on your own. You are the boss and you choose what you would like our help with.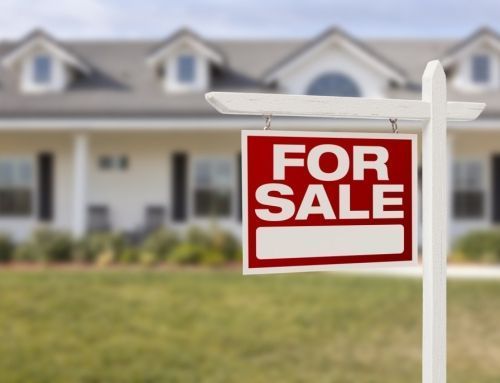 Contact Paramount Realty to discuss the Fixed Fee services that will help you sell your home:
Listing Your Property on MLS
A multiple listing service is an online database used to "share information about properties with other brokers who may represent potential buyers or wish to cooperate with a seller's broker in finding a buyer for the property or asset". National realty websites like Realtor.com, Zillow and Trulia use MLS to display content to their users. So do local real estate websites including Re/Max, Coldwell Banker, Century 21 and others. Access to MLS and the experience to understand how best to present a property within the formatting restrictions is a big part of what an agent does for a seller. Paramount Realty offers MLS Listing only as a fixed fee service.
Pricing Your Property
Understanding how to price your home is critical to selling it quickly and getting the $$ you want. But how do you make sure to price it so that it doesn't scare away potential buyers AND so you don't leave money on the table?
Dan Konicek at Paramount Realty has over 13 years of experience buying and selling homes in Milwaukee county, understands the current market conditions and can set your expectations to help you price your home for maximum profit and minimal time on the market. This means meeting with you to discuss the features of your home, reviewing and providing advice as to the condition of the property prior to sale as well as conducting a market analysis of the property. Together, we will determine a winning strategy!
Coordinate Showings
Once your property is listed, you want to make it as easy and quick as possible for interested buyers to come take a look. The back and forth communication by phone and email and the quick response times needed can be overwhelming for a seller who is also going to work, taking the kids to school, traveling, etc. Paramount Realty can schedule and coordinate showings for buyers with buyer agents. In addition, we will provide feedback on the showings and follow up as necessary – saving you the time and hassle!
Contracts & Paperwork
Selling a home involves the coordination, review and execution of many important documents. Paramount Realty can help you with the drafting and reviewing of agreements, contracts and amendments to contracts as well as coordinate the transfer and review by the buyers and their agents using an electronic file transfer service. Don't let an undotted "i" or and uncrossed "t" jeopardize or delay the closing!
Negotiation – Getting to the Best Yes
Once a buyer is interested and an offer has been made, the goal is to get to a final agreement that works for both parties. While everyone has experience and preferred strategies for negotiating, it is important to understand how much more is involved in the contract than just price. With the help of an experienced real estate professional, seller's can be sure their best interests are protected and the deal is secure. Paramount Realty has the experience to help you get the best deal!
Open House & Additional Marketing
It is common for seller's to host an open house when the property comes on the market to introduce it to agents and interested buyers. Paramount Realty can assist you in planning and marketing and open house for your home as well as advise you on how to prepare the property for the big day. We can also assist you with other marketing such as recommending a professional video production company create a video tour of your home or creating a separate website for the property. We can provide you with an electronic lockbox and lawn sign too.
Closing
Paramount Realty can help you with coordinating inspections, appraisals, walk-throughs and the closing itself. We can also attend the closing representing you as your agent.
From downtown to Bay View to the east side in Milwaukee, from Wauwatosa and Elm Grove to the west, Franklinand Racine to the south, and Shorewood and Mequon to the north, Paramount Realty knows the greater Milwaukee region and understands the unique characteristics of each community. We have helped buyers and sellers throughout Milwaukee county including Whitefish Bay, Greendale, and the small village of River Hills.